After 15 years in the workforce as a PA/Marketing Co-ordinator, Christine decided to quit and become a full time beadaholic.
Christine has been beading for the past 14 years, starting with wirework and peyote stitch classes back in 2000. With a background in machine embroidery and many other crafty activities, she has taken to beading with great enthusiasm. Some years ago, Christine undertook a Certificate of Design for Embroidery through the Embroiderers Guild, Victoria, Australia, which started her on the road to designing her own projects.
After frequent requests to provide instructions for her designs, Christine has now written up several of her favourites. She has also constructed a website to help market instructions and kits. Christine's involvement with the Bead Society of Victoria has also lead to tutoring and she hopes that this new and exciting career will continue into the future.
To purchase kits for Chrisbeads Projects, please contact christine@chrisbeads.com.
Do you want a special piece of jewelry for that great occasion? A present for someone special? ChrisBeads would love to help you.
View my gallery (see link above) of one-off beaded jewelry and contact me - christine@chrisbeads.com if you would like to know more.
You can view more of Christine's work at her etsy shop: www.chrisbeads.etsy.com or in the following magazines:

Digital Beading Australia



Australian Beading

Vol 2 No. 5 - Caged Beauty Earrings.
Vol 5 No. 4 - Regatta Bracelet. (Cover Photo of Magazine).



Beads Etc... Art Challenge:
African Queen - Issue 5 - African Sunset - page 11.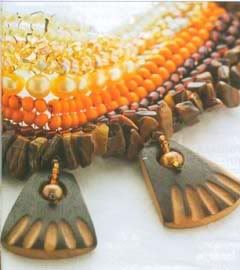 Trash and Treasure - Issue 6 - Trudi - page 12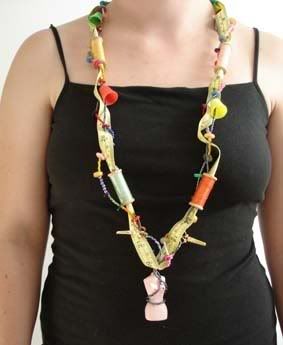 Anything Goes - Issue 13 - Two items - Copper Blues on page 10 and Serpentine Leaves on Page 11 (unfortunately, they credited all the items to my daughter Catriona, who also had a beautiful pair of earrings in the challenge).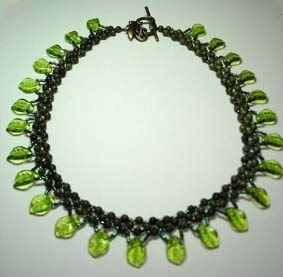 Arabian Nights - Issue 14 - Snake Tales
Beads Etc..
Issue 17 - Project for Rainbow Bracelet.

Issue 18 - Brilliant Blue Ring Project.
Issue 19 - Button Earring Project


Connect - Newsletter of the BSV
Christmas Bracelet Project